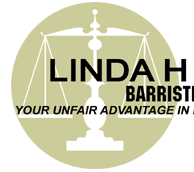 LINDA'S RECORD OF PROFESSIONAL ACHIEVEMENT AND COMMUNITY SERVICE:

2016
- Published Eden Cooking School Demonstrators' Recipes, First Edition, Toronto, on February 29
2012
- Began researching and presenting on health questions
2010-2016
- Coordinated and demonstrated at the Eden Cooking School in Toronto
2004
- Completed and mounted information providing web page
- Commenced lecturing on "The Colour Code" summer of 2004
- Conceived and organized WEBb's BNI Adventure Afternoon networking event
- Attained accreditation as certified Vegetarian Cooking School Instructor
- Director, Religious Liberties, Kingsview Village Church
2003
- Director, Health and Temperance Department, Kingsview Village Church
- Revision of the Do You Know publication series
- Publication of "The Power of Personal Penmanship" in the BIG BOOK
- Received BNI's Master Networker Award
2002
- Publication of "New Home Construction" why you need a lawyer, Toronto Business Times, June 2002
- Received BNI's MVP Award [Most Valuable Player] BNI Chapter Award of Excellence
2001
- Director, Communications Department, and Church Clerk, Kingsview Village
2000
- Trekked Antarctica and Easter Island and conclusion of the 7 Continents, 7 Oceans, Millennium around-the-world cruise and return to Toronto and law practice reinvigorated
1999
- Commencement of travel sabbatical on the 7 Continents, 7 Oceans, Millennium around-the-world cruise
1998
- Offered e-mail communication with clients
- Commenced feeding the homeless, religious liberties, and nursing home visitation programme
1997
- Established new law in civil procedure in Lochwin v. Wasserman - see Explanatory Notes on Reported Cases 9, and the listing under Business Law, Corporate & Commercial, Trials and Civil Litigation
1996
- Mounting of law practice's first web page
1995
- Established new law in family law in Orzeck v. Orzeck, which clarifyies the parental obligation to pay child support to or for a child over the age of majority, who was not in communication with the parent - see Explanatory Notes on Reported Cases 10, and the listing under Family Law and Civil Litigation
Contact Linda H. Kolyn's Law Office
Linda Kolyn invites your follow-up contact at any time to discuss your legal needs. She looks forward to working with you!
PLEASE NOTE: Office consultations are by appointment only.
Linda H. Kolyn, LL.B.
Barrister & Solicitor

3300 Bloor Street West
Centre Tower
11th Floor, Suite 3140
Toronto, Ontario, Canada
M8X 2X3

Interactive Street Map
Read directions to office, below.

Telephone: 416-236-8746
Fax: 416-236-9745
Directions to Linda's Office
BLOOR-ISLINGTON PLACE, 3300 BLOOR STREET WEST:
• From Hwy. 401, go east to Hwy. 427 then south on 427 until you reach Dundas Street West exit, which is the exit past Burnhamthorpe.
• Go east, or turn left at the Dundas Street West exit, and continue on Dundas Street to Islington Avenue.
• At Islington, make a right-hand turn. The 2nd traffic light, by the TTC subway station, is Islington. Turn left at this traffic light. Bloor-Islington Place, which includes my building, is on the north-east corner.
• BEST PARKING: Go along and through the traffic lights at Aberfoyle. On the north side of Bloor, just past the traffic lights, is a municipal parking lot.
LOCATING LINDA'S OFFICE IN BLOOR-ISLINGTON PLACE:
• Walk back along Bloor Street until you reach the doors at building number 3300.
• Enter those doors and walk past the LemonGrass eatery.
• Make a sharp right turn, ignoring the elevators and the stairway.
• Continue right until you see the ServiceOntario office.
• Tucked behind ServiceOntario are the elevators for centre tower. Take any of those elevators to the 11th floor.
• Linda's office is Suite 3140, which is in the glass reception in front of the elevator bank area, past the men's washroom.
• Ask for Linda at this reception desk, or ask for her in the office administrator's area.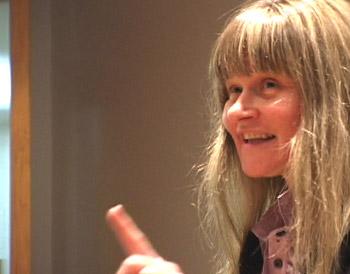 OF SPECIAL INTEREST:
Eden Cooking School's blog features cutting edge vegan/vegetalien health information, product reviews and information sessions for persons interested in vegan cooking and lifestyle.
Linda Kolyn, LL.B.
Barrister & Solicitor
Bloor Islington Place
3280 Bloor Street West
Suite 1140
11th Floor, Centre Tower
Toronto Ontario
M8X 2X3

Tel: 416-236-8746
Fax: 416-236-9745